More informed treatment decisions
in less than one day†
Precision diagnostic testing with rapid results for the management of complicated, recurrent or persistent UTIs and elevated risk patients
Organism
identification
(PCR)
27 individual organisms and 3 bacterial groups, developed using an evidence based analysis of uropathogens
Resistance
gene
detection
(PCR)
32 resistance genes and 6 different classes of antibiotics
Pooled
antibiotic
susceptibility
testing
(P-AST™)
Pooled Antibiotic Susceptibility Testing (P-AST™) accounts for bacterial interactions that occur in polymicrobial infections that may alter antibiotic resistance
Delivers results in an easy to read report in less than one day from receipt at lab†
Organism
identification
(PCR)
27 individual organisms and 3 bacterial groups, developed using an evidence based analysis of uropathogens
Resistance
gene
detection
(PCR)
32 resistance genes and 6 different classes of antibiotics
Pooled
antibiotic
susceptibility
testing
(P-AST™)
Pooled Antibiotic Susceptibility Testing (P-AST™) accounts for bacterial interactions that occur in polymicrobial infections that may alter antibiotic resistance
Delivers results in an easy to read report in less than one day from receipt at lab†
Guidance® UTI is an advanced test that better addresses polymicrobial infections in difficult cases, where bacterial interactions can impact antibiotic resistance.

Guidance® UTI testing is associated with reductions in critical adverse outcomes, healthcare resource utilization and cost for complicated (cUTI).
Study size: for standard urine culture (N=678) or Guidance UTI® (N=69)
lower rate of outpatient emergency visits
lower inpatient admissions rate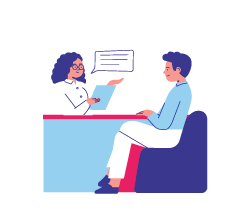 urosepsis, urgent care and skilled nursing facility admissions for every 1,000 patients in this study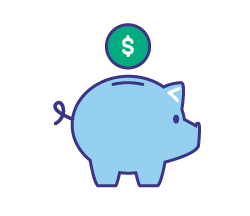 savings per cUTI patient tested with Guidance UTI (p=0.043)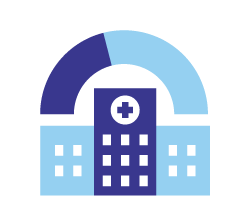 reduction in visits to emergency department, inpatient hospital, urgent care and SNF
Reference: Aparna Ashok, Dicken Ko, Providence RI, Emily Lukacz, La Jolla, CA, Annah Vollstedt, Iowa City, IA, Iver Juster, San Rafael, CA, Timothy Niecko, Tierra Verde, FL, David Baunoch, Trabuco Canyon, CA, Mohit Mathur, Irvine, CA. Comparison of Guidance® UTI and standard urine culture for rates of sepsis, hospitalization and other adverse outcomes in complicated urinary tract infections [abstract]. Journal of Urology. AUA Annual Meeting Program Abstracts 2022. 1 May 2022. Volume 207 Issue Supplement 5 May 2022.
The Guidance® UTI report displays personalized therapy options.
With at-home kits, patients can collect samples for the Guidance® UTI test from the ease and comfort of home.
Many patients see telehealth as a safe and convenient alternative to office visits. Telehealth can facilitate access to care and reduce risk of exposure for both patients and providers. After the provider determines a patient is appropriate for Guidance® UTI testing, Pathnostics will send a Guidance® UTI collection kit directly to a patient's home and arrange same-day pickup.
Telehealth Appointment
Provider determines patient has suspected UTI.
One step ordering
Healthcare provider faxes in the test order, and our team will take it from there.
Signature service
Pathnostics will call each patient to review specimen collection instructions, coordinate return, and answer questions about the process.
Fast turnaround time
Results reported in less than one day from receipt at lab for rapid directed treatment.†
Frequently Asked Questions
Ready to provide your patients with personalized therapy right from the start?
References:
1. Vollstedt A, Baunoch D, Wojno KJ, Luke N, Cline K, et al. (2020). Multisite Prospective Comparison of Multiplex Polymerase Chain Reaction Testing with Urine Culture for Diagnosis of Urinary Tract Infections in Symptomatic Patients. J Sur urology, JSU-102. DOI: 10.29011/ JSU-102.100002
2. Vollstedt A, Baunoch D, Wolfe A, Luke N, Wojno KJ, et al. (2020). Bacterial Interactions as Detected by Pooled Antibiotic Susceptibility Testing (P-AST) in Polymicrobial Urine Specimens. J Sur urology, JSU-101. DOI: 10.29011/JSU-101.100001
3. Vos MG de, Zagorski M, McNally A, Bollenbach T (2017) Interaction networks, ecological stability, and collective antibiotic tolerance in polymicrobial infections. Proceedings of the National Academy of Sciences 114:10666–10671. https://doi.org/10.1073/pnas.1713372114
† When specimen collected as instructed